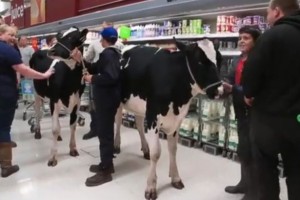 With dairy farmers back in the news again this week over the price they receive for the milk they produce, more of the public seem engaged with their plight and are showing an interest in the whether they pay a fair price in their local supermarket.
Similar to other farming sectors the UK dairy industry is polarised with some parts adapting and surviving and others that are not. We need to be honest about which parts are not thriving and help them to adapt their business accordingly.
Those that are doing well have taken a more holistic supply chain perspective; collaboratively though dairy development groups or through vertical integration by developing value added products and services to build a longer term sustainable business that feels the effects of a volatile milk price less.
Rather than being negative about the whole industry, we perhaps need to be more specific, and identify where
initiatives are working and learn from them. Where retailers are acting responsibly this should be highlighted so that consumers can make a real choice.