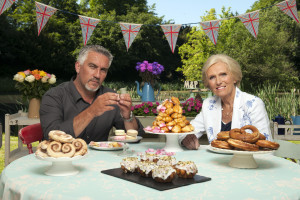 The Great British Bake Off made a welcome return to our screens last week, have you ever considered the huge impact that the show has had on our lives? No doubt it has got more of us baking and it has hopefully reduced the number of 'soggy bottoms' across the length and breadth of the UK but what about the bigger supply chain story.
Indeed the Great British Bake Off has started a chain reaction like no other. With more of us donning our aprons and taking to the kitchen the UK has seen a surge in demand for baking products.
And the chain reaction doesn't stop there with charities and brands capitalising on bake off fever and even a host of celebrities jumping on the bake off bandwagon, launching their own recipe books and baking websites.
It does indeed seem that we have become a nation obsessed with baking, so as you are no doubt debating who will be crowned the next star baker of the series or even the Bake Off champion for 2015, why not take a moment to tell us how Great British Bake Off has affected you – just visit mychainreaction.co.uk to upload your story.